Has The Digital Age Changed Sports Memorabilia Collecting?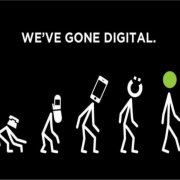 Yes. Absolutely.  Go directly to our current auction and see our auction line-up for this month to see what's new!
Where are all the kids lining up for autographs at sporting events? These days, it seems as though more adults are begging for signatures than their children.
There is still nothing like the passion of a young fan meeting his or her favorite athlete, but innovation is needed in order to cause more excitement in the sports collectible industry that desperately wants to capture the attention of a young demographic.
Sports collectibles is a multi-billion dollar industry. The companies competing therein must find the opportunities in a vastly changing environment. Two keys are to focus on digital's role in the market as well as to place an emphasis on quality as opposed to quantity of items offered.
We have seen a huge spike in the Card Price market.  The same is happening with the Collectibles Market.  Leading this trend are Home Run Baseballs if you can find them.  The rarest are any hit by Lou Gehrig.  Home Run baseballs hit by Babe Ruth, DiMaggio,or Mantle all are a tough find as well.  The rarest find of the Home Run Baseballs are World Series Balls.  Always get some type of provenance behind the ball.  Although, sometimes, that is difficult to obtain.  Once again, obtaining this provenance will launch these Home Run Ball prices into the stratosphere.  The older the better is always key, but even the more recent Home Run Balls are signifying historical points in  time in Sports history demanding five and six figures.  What is more Significant than a Yankees World Series from the '20's or 30's?
Tom Brady and the Patriots Dynasty and the Roethlisberger and the Pittsburgh Steelers gives the Yankees a run for their money.  I believe the Patriots Dynasty is the "Murderer's Row" of our era.  It's a very important time in Football Sports History.  I would grab anything from our time period and hang onto it.
People will always love sports, fans will always have their favorite athletes and collectors will continue to collect. All of this translates to more transactions for this ever-growing collectibles market. At least that is the hope for companies doing business in the industry.
"From the data that we see on a daily basis, it's only a matter of time before the collectibles market passes the $400 billion mark and sports collectibles will be a very big part of that."
The collectible market's future appears to be more promising than many may think as the online world may provide strength where needed. Family Owned Businesses like BidAMI- Memorabilia.Expert could move the market forward as innovation becomes a part of every collector's day-to-day.
Save