Hottest Commodity-Two Tom Brady Game-Used Footballs at Auction
Two Tom Brady Game-Used Footballs at Auction
After his 7th Super Bowl win, Tom Brady memorabilia is a hot commodity at auction.
ARTICLE SPONSORED BY
Memorabilia.Expert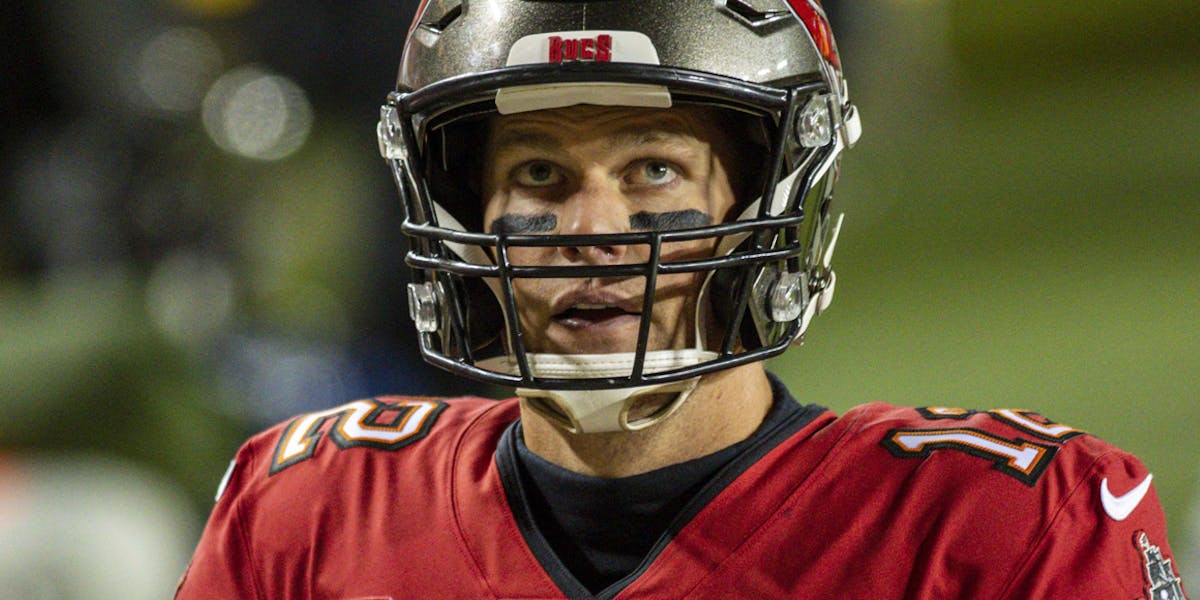 Tom Brady. Image: All-Pro Reels from District of Columbia, USA – Bucs_WFT_223, CC BY-SA 2.0. (detail)
On February 13, Memorabilia.Expert will auction over 700 lots of sports and music memorabilia, highlighted by some of Tom Brady's game-used footballs and rookie cards. Here are the five top highlights not to miss this weekend: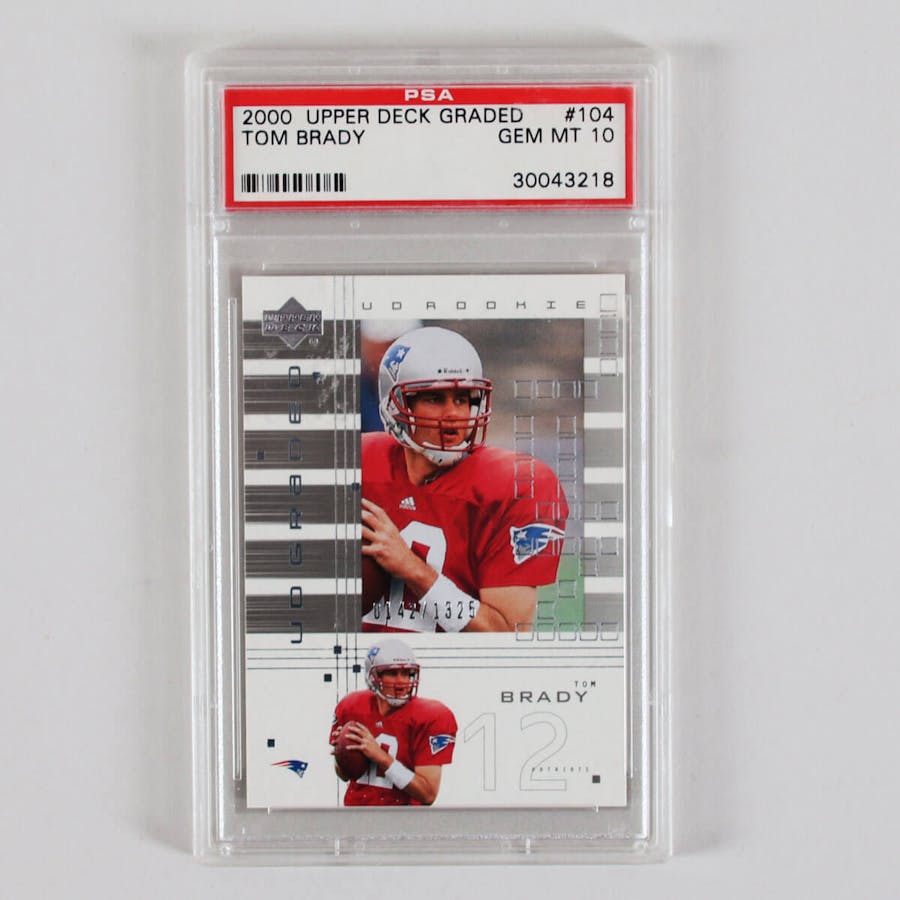 Tom Brady will be forever revered as one of the best quarterbacks to ever have played football. Now, his rookie cards have doubled in desire and price. Scooping up the rookies is a must, as they soon will be rarer than what we know them to be today. And finding and collecting all the graded "10" cards in the hobby will never be a wrong decision. Here is a 2000 Upper Deck Graded Tom Brady rookie #104 PSA Gem Mint 10.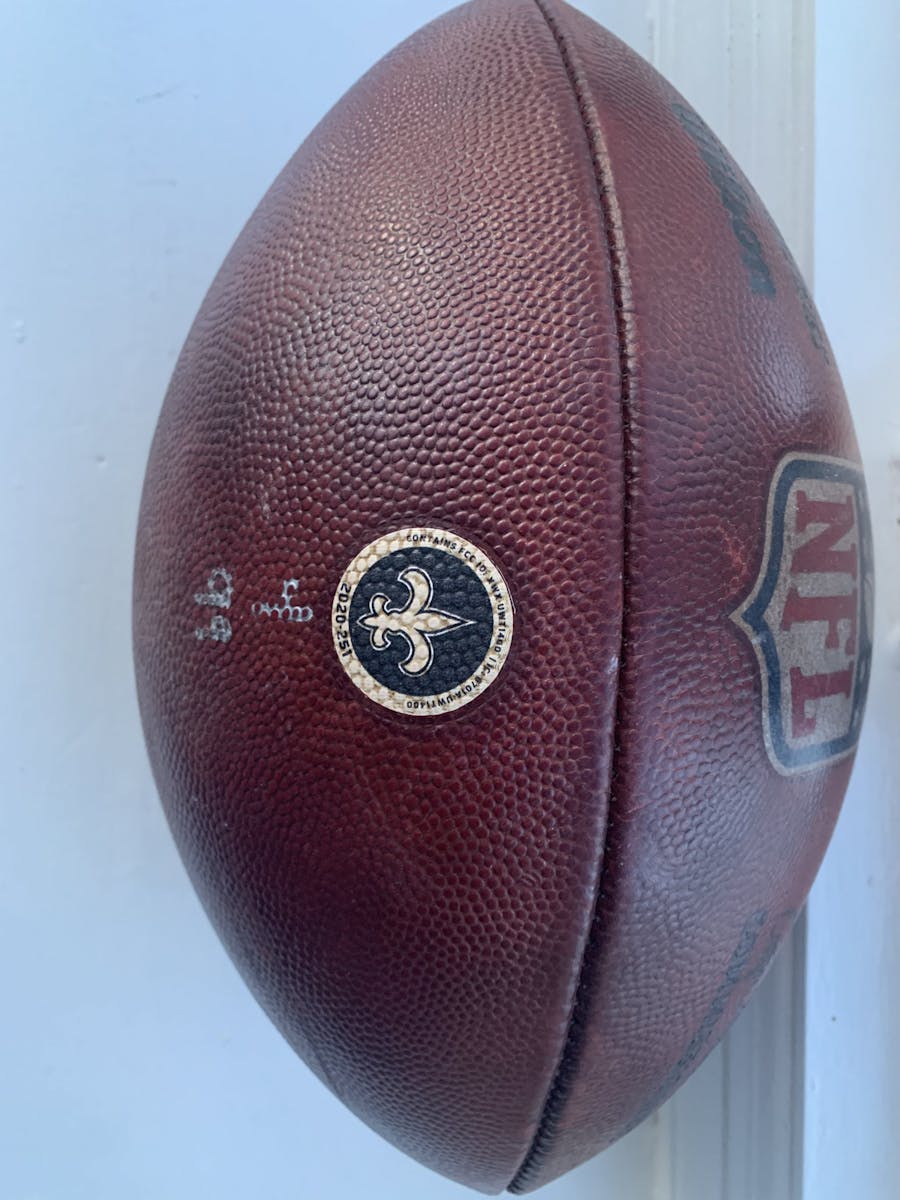 This is a very rare game used football from January 19th, 2002 used in the most talked about game in NFL history….The "Tuck Rule Game" or as Patriot fans know it the "Snow Bowl." This football here was snapped and thrown by Tom Brady during the infamous Tuck Rule Game and intercepted by the Oakland Raiders strong saftey #37 Johnnie Harris. This football shows great game use considering this game, has the customary PATS hand written and the Raiders wrote 37 on the laces before securing the ball on the bench. The ball was brought back to the Oakland bench where it was placed in a secured bag/locker and later very nicely engraved and presented back to Johnnie Harris as a presentation ball. This is an incredible piece of NFL history, not to mention this is the game where the legacy and dynasty of Tom Brady and the New England Patriots all began. The football comes with a very nice 8×10 certificate directly from the Oakland Raiders team signed by their equipment manager Bob Romanski.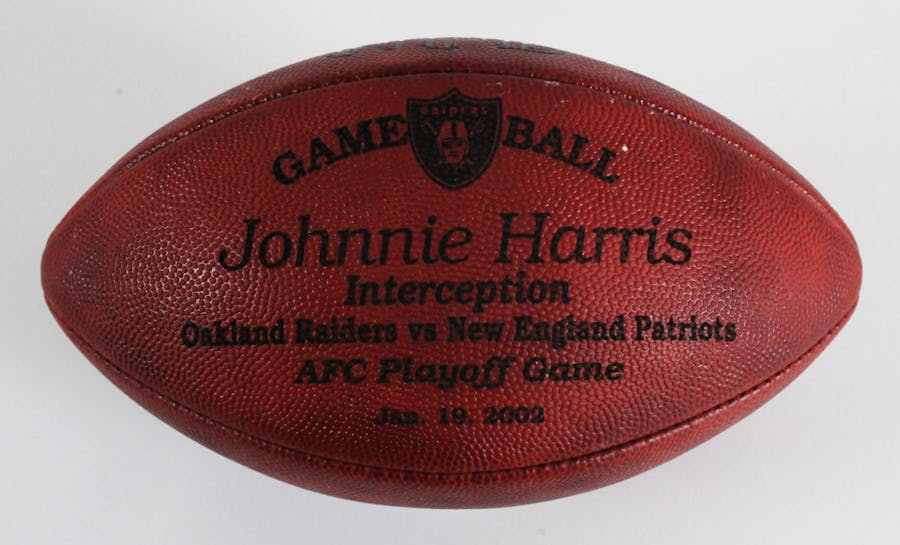 Another major game used ball is this football from the Sunday Night November 8th game when Drew Brees took on Tom Brady. The football shows game use and has the appropriate markings.  Two of the most amazing quarterbacks in the league have touched and thrown with this football.  The provenance is impeccable as it has comes directly off the field from the New Orleans Saints.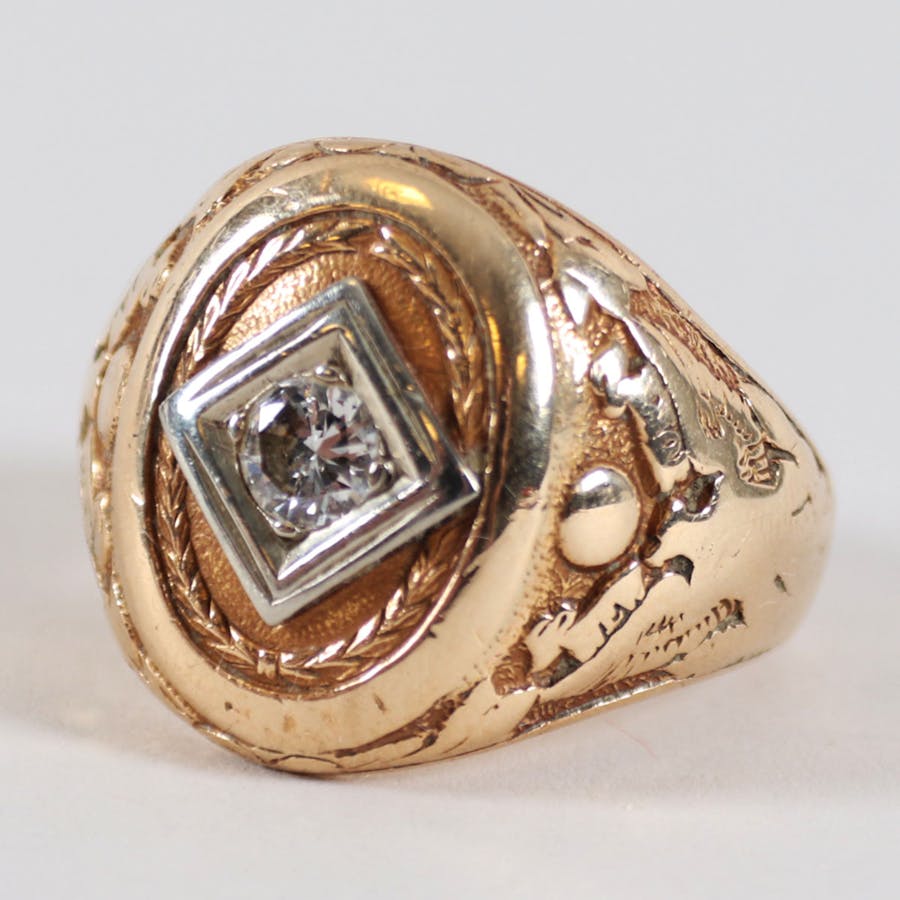 This 1937 World Series ring originates from the estate of baseball player and manager, Don Heffner. It is an abnormal "find" as no record of sales on 1937 World Championship rings can be found. There are simply no others that exist in public collections. Don Heffner was a major league second baseman for 11 years with a .241 batting average (in 743 games). Highlighting the start of his career in the Majors, he was a member of the vaunted 1936 New York Yankees team. He batted in a lineup which featured the likes of rookie Joe DiMaggio and the "Iron Horse", Lou Gehrig. The team was impressive winning their 8th pennant and beat the Giants in six games to win the ultimate trophy. Well deserved, Heffner added this World Series ring to his jewelry box. He spent four seasons with the team before going to the St. Louis Browns.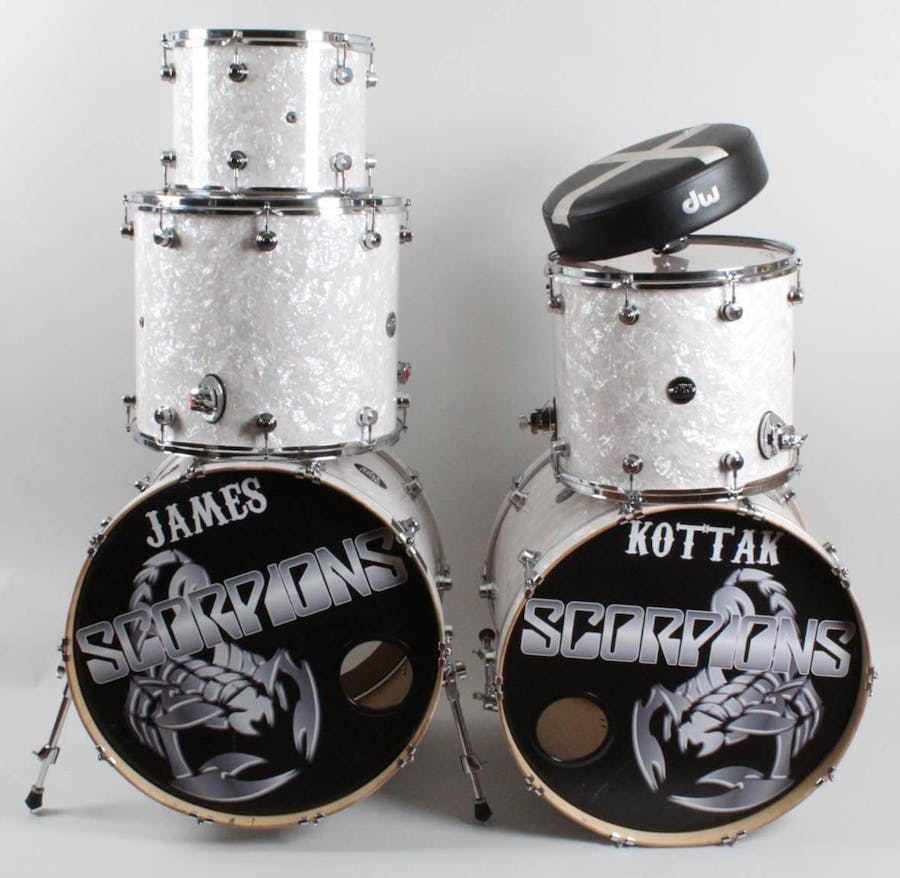 James Kottak joined the Scorpions in 1996 as a drummer and left the group in 2015. Currently, he plays for his own band Kottak.  While with the Scorpions, he was part of several albums and appeared center stage during many of their tours. This item comes direct from Kottack while on tour and is ready to Rock You Like A Hurricane! This five piece drum set was used on stage and originates directly from him. This was used on several tours but specifically on the 2015-2016 Tour and is a rare opportunity to get a photo matched tour drum set directly from the musician.
ARTICLE SPONSORED BY
Memorabilia.Expert