SAD, CRAZY AND FUNNY TALES ABOUT SUPER BOWL RINGS
Matt Crossman  Special to Bleacher ReportJanuary 27, 2014
Larry Grantham remembers the first day he saw the ring he received after his New York Jets beat the Baltimore Colts in Super Bowl III. He opened the fancy box and couldn't believe his eyes. "When you took it out, it was so shiny and pretty and everything, you didn't want to scar it up, yet you wanted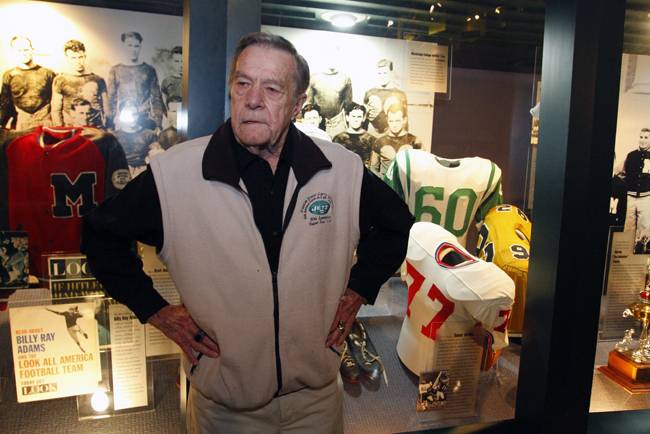 to wear it, a symbol of achievement."
As he wore it through
the years, at home in Mississippi and during frequent trips to New York and New Jersey, he thought of the ring as a reward for his lifetime in football, from pee wees to the NFL, from the days when his Jets paychecks bounced to one of the most famous underdog wins in Super Bowl history.
He was a captain and linebacker who helped quarterback Joe Namath make good on his guarantee that the Jets would beat the Colts. "To me, it represented all the hard work in junior high, high school and the pros because that was the ultimate goal, to achieve something like that," he said.
He wore it proudly and n
ever tired of telling the story behind it.
Then the story of the ring took an incredible, unpredictable turn.
***
In American sports, there is no more sought-after symbol of success than a Super Bowl ring. One piece of glittering bling represents victory, overcoming obstacles, perseve
rance and teamwork and countless other things, depending on whose finger it encircles. The rings are as gaudy and ostentatious and overdone as the game they represent. All of which is amplified by the size they must be to fit the fingers of the men who wear them. And if the on-the-field stories behind rings are incredible, the off-the-field stories behind them often add to the legends.
Last summer, a Super Bowl ring became the center of an international political controversy. In 2005, Patriots owner Bob Kraft met Russian president Vladimir Putin in St. Petersburg. Putin asked to see Kraft's Super Bowl ring…and he pocketed it and never gave it back. Putin claimed it was a gift, and for a long time Kraft went along with the story. But last summer, reports emerged that Kraft never intended to give the ring to Putin, per the New York Post's "Page Six" staff. Sen. John McCain called on Putin to return it last September, but unless it has been secretly returned, the ring
remains in Russia.
That's the only international incident a Super Bowl ring has created… so far. Most of them stay closer to home. They are sold publicly with great fanfare and in pawnshops with great shame. They are the center of attention at countless parties big and small. And they cause controversy based on who gets them and what they do with them after receiving them.
They have been stolen, lost and returned immediately and lost and returned decades later. Super Bowl champions have sold their rings to pay bills, to buy drugs and to raise money for charity.
But few of those stories match Grantham's. For a few weeks in 2009, his ring finger was empty as he tried to sell his Super Bowl ring to save his own life. Diagnosed with throat cancer in 2009, he couldn't afford the treatment.
"My folks had raised me my whole life to pay your bills. When y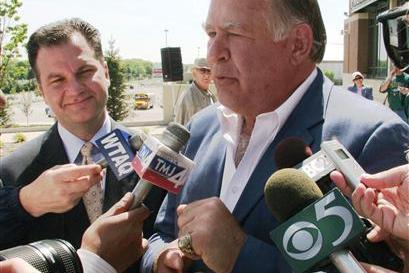 ou've got astronomical bills and you can't pay them, you try to do whatever you can to pay them," he said.
Larry Grantham with his No. 60 Jets jersey at the Mississippi Sports Hall of Fame.Charles A. Smith / Special to Bleacher Report
Selling the ring was the only way he could pay for the treatment. He put the ring in a box, drove to the FedEx store and shipped it to an auction company called AmericanMemorabilia.com. "It was a sad day. It was something I wanted my kids to inherit and be proud of," he said. "But at that time, it looked like my only way out."
Though he lives in Mississippi, Grantham, a recovering alcoholic, for years has been a strong supporter of Freedom House, a long-term substance-abuse treatment facility in New Jersey. He spoke there frequently, drove all across the state with fundraiser David Harry in search of donors and often took off his Super Bowl ring and let patients put it on. He used it to connect with them, to bridge the gap between them, to start a conversation.
As soon as Harry learned of Grantham's efforts to sell the ring, he decided that he had to help Grantham keep the ring instead. Harry's first goal was to raise enough money to buy the ring at the auction, though he considered that a long shot. But when the news of Grantham's plight was publicized, $20,000 poured in on one weekend. "You don't know how hard that is to do," Harry said. "We had everybody jumping on board."
Still, that wasn't even halfway to the $45,000 the auctioneers expected the ring to fetch. When the auctioneers—Victor Moreno and a woman who goes by one name, Kieta—learned about Grantham's devotion to Freedom House, they pulled the ring out of the auction, even though they had widely publicized its sale and figured to make a tidy profit on the com
mission.
Moreno and Kieta are recovering alcoholics who admired Grantham's work with Freedom House. "It was people like him who helped me when I started on my journey of recovery," said Kieta, who now acquires sports merchandise for a different company, BidAMI.com, and is engaged to Moreno. "I can't tell you the people who came out of the woodwork telling me how much Larry helped them."
The money Harry raised, which was supposed to buy Grantham's ring, instead was used to pay his medical bills. Moreno and Kieta put the ring back into a box and mailed it to Grantham. He got to open the box again, and see his ring again, still pretty as ever.
Four years later, he still has the ring, but the cancer is gone. "I'm hanging in there. I'm going to be all right. I couldn't run no races. I couldn't play over maybe a half of football. I'd have to wave off the second half," Grantham, now 75, said with a laugh, and he paused every so slightly before adding: "probably."
For Grantham, the ring represents not just a career in football, but also the grace that sometimes follows a devotion to helping other people. "I'm a hard-nosed guy. After 13 years of football and all that stuff, you get pretty hard nosed," Grantham said. "For people to do that, it just brought tears to my eyes. It just overwhelmed me."
***
The great Green Bay Packer offensive lineman/kicker Jerry Kramer is one of the best players not in the Pro Football Hall of Fame, if not the best. The snub used to make him mad. He had Super Bowl rings, NFL championship rings and most of the accolades. Most was not enough. He wanted all of them.
As he waited, year after year, he imagined his response, should he get elected: "I wa
s a pouting, pissed-off little child. I had my lip out. If they ever called me, I was going to send them a statue of my left hand, with my single digit finger raised in the middle, and tell them to put that with the Hall of Fame," he said. "But those days have passed. The mellowness of aging has arrived, the understanding of the whole journey."
Jerry Kramer talks to reporters after the return of his Super Bowl I ring.Anonymous/Associated Press
And what a journey it's been—five NFL titles including the first two Super Bowls, and enough stories to fill a dozen careers, none of them better than the one about his Super Bowl I ring.
On a flight to New York City in 1981, Kramer went to the bathroom. He took off his Super Bowl I ring to wash his hands. A few minutes after he got back to his seat, he realized he left the ring in the bathroom. When he went to grab it, it was gone.
The flight attendant and pilot asked for its return. Nobody stepped forward. A woman on the plane told Kramer she was psychic, and that she could see the ring wrapped in tissue paper inside a pocketbook being held by a little old lady. Kramer stalked up and down the aisle, looking to yank the pocketbook out of the little old lady's grasp. But he couldn't find any little old lady, or any pocketbook, for that matter.
"I waited for several years to get a ran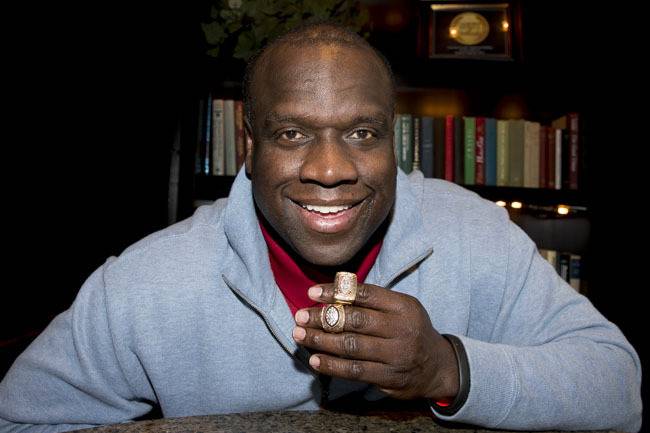 som note, but nothing ever happened," he said.
He figured he'd never see the ring again, so he bought a replacement.
When the original ring showed up on an online auction in 2006—25 years after it was stolen—Kramer weathered questions and criticism from people who didn't know the truth. Some people thought he was selling it because he needed the money to fight off bankruptcy. Other people ripped him for selling a piece of history. But the truth, of course, was none of that.
When the auction company found out the ring had been stolen, it pulled the sale and returned the ring to Kramer.
Kramer then auctioned the replacement ring and used the money to launch Gridiron Greats, a charity devoted to helping former NFL players, especially those suffering from long-term health issues due to head injuries. Led now by Hall of Famer Mike Ditka, Gridiron Greats has shined a light on the NFL's concussion crisis. "I count that as one of my major contributions in life," Kramer said.
***
Kramer never found out who was to blame for the fact he didn't have his ring for 25 years. But Dexter Manley knows exactly who to blame for the fact he didn't have his Super Bowl ring for 10 years: himself.
In 1983, Manley was a budding star defe
nsive end for the Washington Redskins. His sack of Miami Dolphins quarterback David Woodley in Sup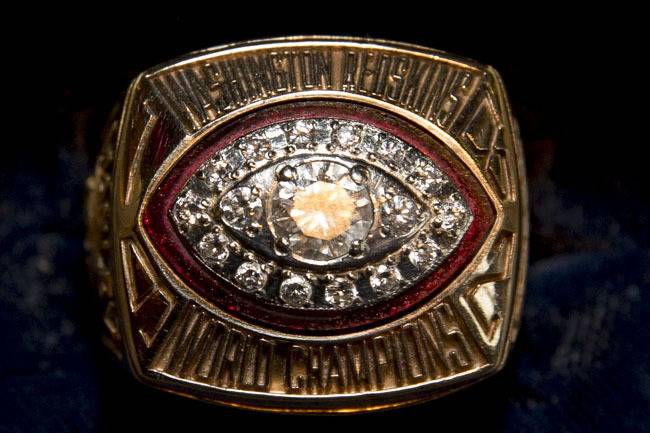 er Bowl XVII forced a key fumble, and the Redskins went on to win, 27-17. He played in two more Super Bowls with the Redskins, losing Super Bowl XVIII and winning Super Bowl XXII. Manley's career was cut short by his cocaine addiction. The NFL banned him for life in 1989 after he violated the league's substance abuse policy three times.
Dexter Manley with his rings from Super Bowl XXII (on top) and Super Bowl XVII.Keith Allison / Special to Bleacher Report
When Manley left the game, his troubles stayed with him. He was in and out of rehab for much of the 1990s. While working in Houston for an attorney named John O'Quinn in 1998, Manley relapsed. Desperate for money to feed his crack cocaine habit, he sold his Super Bowl XVII ring at a pawnshop. He had placed the ring he won in Super Bowl XXII in a safe deposit box at a bank. His wife had the key, so he never had access to it to sell it.
Dexter Manley's Super Bowl XVII ring.Keith Allison / Special to Bleacher Report
When O'Quinn learned that Manley had sold the ring, he bought it back—and kept that fact a secret. As O'Quinn and Manley sat on O'Quinn's jet on the way to the NFL Hall of Fame game in 1999, O'Quinn opened up his briefcase, pulled out the ring and gave it to Manley. He hadn't seen it in 18 months.
"I was sort of speechless, elated, all those feelings and emotions came up. I had so much gratitude," Manley said. He felt another emotion, too: fear. He was afraid he would sell the ring for drugs again. So he gave it back to O'Quinn.
"I said, 'Why don't you keep the ring for me for safekeeping?' " Manley said. "Because I feel like I have another run in me."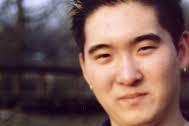 Phil Hong with Walter Payton's Super Bowl XX ring.Associated Press
Over the next decade-plus, O'Quinn and Manley played a cat-and-mouse game with the ring. Manley asked for it. O'Quinn said no. Repeatedly. One day, Manley stormed past O'Quinn's security and into O'Quinn's office and demanded it back. He searched O'Quinn's safe, which was full of coins and Rolexes and all kinds of valuable items. He couldn't find it.
"I'm so grateful that he had the wherewithal, the tenacity, not to give in. Sometimes I talked loud to him. He wouldn't give in. That didn't scare him. Nothing scared John O'Quinn," Manley said. "Not even a big black guy scared him."
Manley's fears in 1999 about a relapse were warranted. He now counts June 17, 2006, as his sober date. O'Quinn died in a car accident two years after that. He left behind instructions to return the ring to Manley if he was clean.
Manley proved he was, and he has had the ring back for five years. "It's not easy, but you have to continue to work at this thing. It's an inside job. You have to change from the inside out. I don't have to look at my shoelaces anymore. I can walk proud."
The ring represents much more than a championship to him. "For me on a personal level, it represents struggle, and how you always have to keep your value system in place, and that drug addiction will rob you of everything," Manley said. "I'm so grateful that I have it back. I'm grateful for my sobriety. I'm grateful that I've gone through the rain, the wind and the storm and now I'm here to tell about it."
***
Some Super Bowl ring stories are uplifting, like Grantham's.
Some are distressing, like Kramer's.
Some are both, like Manley's.
Some are just plain weird, like Hall of Famer Walter Payton's.
After retiring as one of the greatest running backs in NFL history, Payton became a volunteer basketball coach at Hoffman Estates High School in suburban Chicago. One day in the mid 1990s, he talked to the team about faith and trust. As a symbol of those two traits, he took off his Super Bowl XX ring, gave it to player Eric Abruzzo and told him to return it in a few days.
At a function that night at the Abruzzo home, the ring passed from player to player as they sat on a couch in the basement…and disappeared.
The players thought it had been stolen. The police were called. "I really don't even like talking about it," Abruzzo said. "Not a good time."
A few years later, the Abruzzo family gave the couch to Phil Hong, a friend of Eric's younger brother. Hong took the couch with him when he moved from Chicago to Purdue.
One evening shortly before Thanksgiving, 2001, Hong's dog, Bailey, was playing with a toy that went under the couch. Bailey laid on his side and tried to dig it out. Hong got down and reached under the couch to try to pull the toy out.
Instead, he pulled out the ring.
He knew immediately what it was. "I was like, 'You've got to be kidding me.' From that point, I was like, 'I've got to get it back to the family.' Walter had passed (in 1999), which was unfortunate; it would have been great to see his Super Bowl ring returned directly to him."
Hong tried it on. It was too big for his thumb. The best Hong can figure is that while the ring was being passed around, it dropped into the couch and got lodged in there. The couch's cushions were not removable, so the ring in effect vanished.
For years, and across several moves, the ring remained stuck, probably suspended by the felt on the bottom of the couch. Hong thinks Bailey ripped the felt that had been holding the ring up. "The whole time, I was just speechless. I can't believe this thing has been sitting in this couch this whole time."
After finding the ring, Hong called the Abruzzos, plus his old football coach, and he even called the University of Miami to try to get a message to Jarrett Payton, Walter's son, who was a player there at the time.
"One thing led to another and we ended up setting up a time to go the Payton's house when I has home for Thanksgiving that year so I could go and return the ring to Connie (Payton's wife.)"
Hong said he is often asked why he didn't try to sell the ring. He never considered that. He thought about what he would want someone to do if it was his own father's ring, and he concluded he would want someone to give it back.
So that's what he did. On top of all that, he grew up a huge fan of the Bears and Payton. "Had it been a Brett Favre ring … just kidding," he said.
***
Leave it to Steve Wright to sell his Super Bowl ring for quirky reasons. Wright wrote a book about his career, I'd Rather Be Wright, that was like North Dallas Forty meets Ball Four. An offensive tackle, Wright won a national championship with Alabama and three titles with the Green Bay Packers—the last NFL championship and the first two Super Bowls.
Wright sold his Super Bowl I ring (for $73,409) in an online auction in 2011.
He sold his NFL championship ring ($30,343), too. Wright liked the idea that he would be the first Packer to sell the last NFL championship ring as well as the first Packer to sell the first Super Bowl ring. "There's only one last, and there's only one first," he said.
The sale of the rings caused a stir, of course. "Everybody had me as down-and-out, bum, sick, but this is just what I did," Wright said. "The majority of responses was that I needed it for taxes, I needed it for health, I didn't have a job. It had nothing to do with any of that."
Then why? Why part with a symbol of such success? Because in the end, it's only a symbol. "It's very, very simple. My wife and I have no children. All of these rings had been sitting in a safety deposit box with other memorabilia, for, what, 30 years, 40 years, basically. For some reason, in the back of my brain, it just said, this is the time to do this."
The auction company asked Wright if he wanted to sell his ring from Super Bowl II, too, but he said no, or at least not yet. Wright considers the Super Bowl II ring more important. So does Kramer. Now that Kramer has his Super Bowl I ring back, he still wears the Super Bowl II ring anyway.
No other team in NFL history has won three straight titles. The Super Bowl II ring represents that accomplishment more so than the singular win over the Oakland Raiders. "That's the thing we all like," Wright said.
***
That's why he kept that Super Bowl II ring and still wears it on special occasions. There's another reason, one that shows why Grantham was sad when he sent his away, why Kramer was angry when his was stolen, why Manley desperately wanted his back and why Abruzzo was distraught over losing Payton's: The ring represents success not just to the men who wear them, but to their fellow players and fans. The ring announces "the man who wears this is a winner" to all who see it. To not win a ring is to not win that recognition, no matter what a player accomplished.
"I feel sorry for guys who played years and years and years and don't have a ring to show for it, Wright said. "But the bottom line is, if you haven't got a ring, it doesn't mean a thing. I can tell you that I played football for 12 years or whatever else, and the first thing they do is start looking at your hand."