SAD, CRAZY AND FUNNY TALES ABOUT SUPER BOWL RINGS
Matt Crossman  Special to Bleacher ReportJanuary 27, 2014
Larry Grantham remembers the first day he saw the ring he received after his New York Jets beat the Baltimore Colts in Super Bowl III. He opened the fancy box and couldn't believe his eyes. "When you took it out, it was so shiny and pretty and everything, you didn't want to scar it up, yet you wanted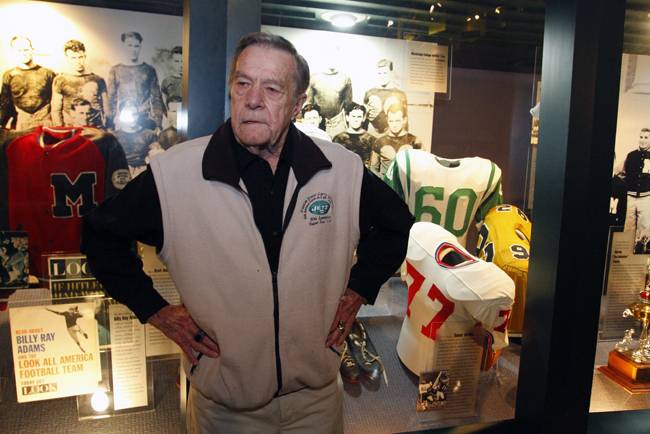 to wear it, a symbol of achievement."
As he wore it through
the years, at home in Mississippi and during frequent trips to New York and New Jersey, he thought of the ring as a reward for his lifetime in football, from pee wees to the NFL, from the days when his Jets paychecks bounced to one of the most famous underdog wins in Super Bowl history.
He was a captain and linebacker who helped quarterback Joe Namath make good on his guarantee that the Jets would beat the Colts. "To me, it represented all the hard work in junior high, high school and the pros because that was the ultimate goal, to achieve something like that," he said.
He wore it proudly and n
ever tired of telling the story behind it.
Then the story of the ring took an incredible, unpredictable turn.
***
In American sports, there is no more sought-after symbol of success than a Super Bowl ring. One piece of glittering bling represents victory, overcoming obstacles, perseve
rance and teamwork and countless other things, depending on whose finger it encircles. The rings are as gaudy and ostentatious and overdone as the game they represent. All of which is amplified by the size they must be to fit the fingers of the men who wear them. And if the on-the-field stories behind rings are incredible, the off-the-field stories behind them often add to the legends.
Last summer, a Super Bowl ring became the center of an international political controversy. In 2005, Patriots owner Bob Kraft met Russian president Vladimir Putin in St. Petersburg. Putin asked to see Kraft's Super Bowl ring…and he pocketed it and never gave it back. Putin claimed it was a gift, and for a long time Kraft went along with the story. But last summer, reports emerged that Kraft never intended to give the ring to Putin, per the New York Post's "Page Six" staff. Sen. John McCain called on Putin to return it last September, but unless it has been secretly returned, the ring remains in Russia.
That's the only international incident a Super Bowl ring has created… so far. Most of them stay closer to home. They are sold publicly with great fanfare and in pawnshops with great shame. They are the center of attention at countless parties big and small. And they cause controversy based on who gets them and what they do with them after receiving them.
They have been stolen, lost and returned immediately and lost and returned decades later. Super Bowl champions have sold their rings to pay bills, to buy drugs and to raise money for charity.
But few of those stories match Grantham's. For a few weeks in 2009, his ring finger was empty as he tried to sell his Super Bowl ring to save his own life. Diagnosed with throat cancer in 2009, he couldn't afford the treatment.
"My folks had raised me my whole life to pay your bills. When y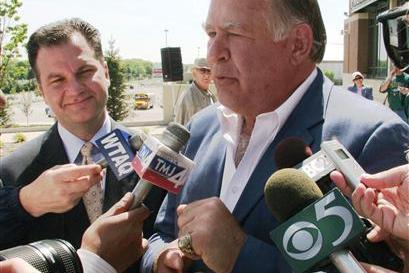 ou've got astronomical bills and you can't pay them, you try to do whatever you can to pay them," he said.
Larry Grantham with his No. 60 Jets jersey at the Mississippi Sports Hall of Fame.Charles A. Smith / Special to Bleacher Report
Selling the ring was the only way he could pay for the treatment. He put the ring in a box, drove to the FedEx store and shipped it to one of the top auction companies in the nation called Memorabilia.Expert -BidAMI Auctions.
"It was a sad day. It was something I wanted my kids to inherit and be proud of," he said. "But at that time, it looked like my only way out."
Though he lives in Mississippi, Grantham, a recovering alcoholic, for years has been a strong supporter of Freedom House, a long-term substance-abuse treatment facility in New Jersey. He spoke there frequently, drove all across the state with fundraiser David Harry in search of donors and often took off his Super Bowl ring and let patients put it on. He used it to connect with them, to bridge the gap between them, to start a conversation.
As soon as Harry learned of Grantham's efforts to sell the ring, he decided that he had to help Grantham keep the ring instead. Harry's first goal was to raise enough money to buy the ring at the auction, though he considered that a long shot. But when the news of Grantham's plight was publicized, $20,000 poured in on one weekend. "You don't know how hard that is to do," Harry said. "We had everybody jumping on board."
Still, that wasn't even halfway to the $45,000 the auctioneers expected the ring to fetch. When the prominent Las Vegas auctioneers—Victor Moreno and Kieta—learned about Grantham's devotion to Freedom House, they pulled the ring out of the auction, even though they had widely publicized its sale and figured to make a tidy profit on the commission.
Moreno and Kieta are recovering alcoholics who admired Grantham's work with Freedom House. "It was people like him who helped me when I started on my journey of recovery," said Kieta. "I can't tell you the people who came out of the woodwork telling me how much Larry helped them."
The money Harry raised, which was supposed to buy Grantham's ring, instead was used to pay his medical bills. Moreno and Kieta put the ring back into a box and mailed it to Grantham. He got to open the box again, and see his ring again, still pretty as ever.
Four years later, he still has the ring, but the cancer is gone. "I'm hanging in there. I'm going to be all right. I couldn't run no races. I couldn't play over maybe a half of football. I'd have to wave off the second half," Grantham, now 75, said with a laugh, and he paused every so slightly before adding: "probably."
For Grantham, the ring represents not just a career in football, but also the grace that sometimes follows a devotion to helping other people. "I'm a hard-nosed guy. After 13 years of football and all that stuff, you get pretty hard nosed," Grantham said. "For people to do that, it just brought tears to my eyes. It just overwhelmed me."
***