Selection Required: Select product options above before making new offer.
Error: There was an error sending your offer, please try again. If this problem persists, please contact us.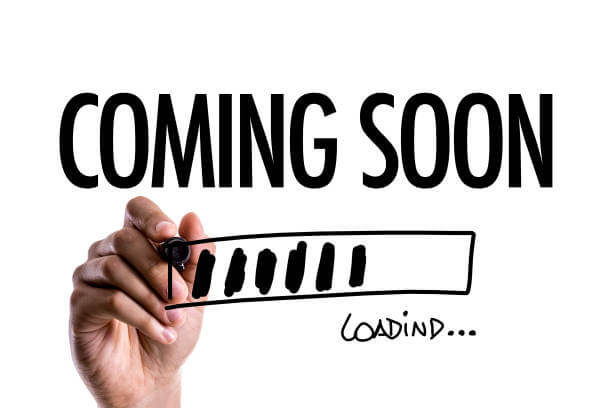 1940 Multi-Signed "Who's Who in the Major Leagues" (over 125 Autographs w/Ted Williams, Rick Ferrell, Lefty Grove, Paul Waner et al.)
Go Back
$900.00
1940 Multi-Signed "Who's Who in the Major Leagues" (over 125 Autographs w/Ted Williams, Rick Ferrell, Lefty Grove, Paul Waner et al.)
Out of stock
Description
The 1940 issue of Carmichael's "Who's Who in the Major Leagues" was the publisher's 8th annual and, naturally, it treated the exciting season of 1939 that saw the Yankees and Cincinnati Reds tangle in the World Series. Here available is a copy of that publication; it's in about Good condition as a function of several creases on the cover and tape on the spine. Forthwith, we gladly pardon the condition of the volume as we discover that it is utterly awash with autographs.
The resolved compiler of this autograph collection was much inclined toward the American League as about 90% of these signatures were placed by stalwarts of that circuit.
We introduce the detailing to report that there are several writings on the cover which are likely not autographs…they are weak to the point that we decline to speculate on their meaning or identities. However, proceeding into the pages, we delight in a bounty of player autographs – all of them signing contemporaneously to the publication. These are all legible, averaging about "8" in quality and, for the reader's convenience, we've arranged them alphabetically by team to detail:
Yankees – Spud Chandler, Earle Combs (faint – about "3"), Tommy Henrich, Oral Hildebrand, Johnny Murphy, and Steve Sundra.
Red Sox – Jim Bagby Jr., Bill Butland, Tom Carey, Roger Cramer, Joe Cronin (signed twice), Gene Desautels, Emerson Dickman, Lou Finney, Lefty Grove (signed "L Grove" – "8-9"), Herb Hash, Joe Heving, Leo Nonnenkamp, Fritz Ostermueller, Marvin Owen, Johnny Peacock, Jim Tabor, Charlie Wagner, Ted Williams (a magnificent, early-career autograph – "9-10") and Jack Wilson.
Indians – Beau Bell, Bob Feller, Bad News Hale, Jeff Heath, Ken Jungels, Ken Keltner, Oscar Melillo, Mike Naymick, Frank Pytlak, Al Smith (the pitcher), Ossie Vitt and Bill Zuber.
White Sox – Bill Dietrich, Vallie Eaves, Orval Grove, Joe Kuhel, Larry Rosenthal, Mike Tresh, Skeeter Webb and Ed Weiland.
Tigers – Al Benton, Denny Carroll (trainer), Joe Cook (?), Frank Croucher, Pete Fox, Fred Hutchinson, Barney McCosky, Lynn Nelson, Cotton Pippen, Schoolboy Rowe, Tom Seats, Billy Sullivan, Birdie Tebbetts and Bud Thomas.
Nationals (Senators) – Jake Early, Al Evans, Rick Ferrell ("9-10"), Charlie Gelbert, Joe Haynes, Sid Hudson, Bucky Jacobs, Joe Krakauskas, Buddy Lewis, Walt Masterson, Buddy Myer, Jim Pofahl, Gee Walker, Johnny Welaj and Sam West.
Athletics – Johnny Babich, Herman Besse, Lena Blackburne, Al Brancato, Earle Brucker, George Caster, Sam Chapman, Chubby Dean, Joe Gantenbein, Ed Heusser, [Indian] Bob Johnson, Dave Keefe (clubhouse), Bill Lillard, Connie Mack (clubhouse), Earle Mack (clubhouse), Les McCrabb, Dee Miles, Nels Potter, Buck Ross, Al Rubeling and Hal Wagner.
Browns – Slick Coffman, Bill Cox (the pitcher), Emil Bildilli, Jack Glenn, Bob Harris, Walt Judnich, Vern Kennedy, Lefty Mills, Johnny Niggeling, Bob Swift and John Whitehead.
National League (mostly Pittsburgh Pirates) – Russ Bauers, Joe Bowman, Walter [Jumbo] Brown, Bill Brubaker, Max Butcher, Bob Elliott, Elbie Fletcher, Jake Flowers, Debs Garms, Al Glossop, Lee Handley, Ray Harrell, Al Hollingsworth, Mike Kelly, Bob Klinger, John Lanning, Van Robays, Joe Schultz, Lloyd Waner, Paul Waner ("8-9") and Pep Young.
PSA-DNA Pre-Certified
1939,1940,American League,Cincinnati Reds,Signed,Yankees  Al Benton,Al Brancato,Al Evans,Al Glossop,Al Hollingsworth,Al Rubeling,Al Smith,Barney McCosky,Beau Bell,Bill Brubaker,Bill Butland,Bill Dietrich,Bill Lillard,Bill Zuber,Billy Sullivan,Birdie Tebbetts,Bob Elliott,Bob Feller,Bob Harris,Bob Johnson,Bob Kli
Auction End: 21-Feb-09  Post Views: 10629
900  Price; $0.00 – $0.00
Scroll To Top