Selection Required: Select product options above before making new offer.
Error: There was an error sending your offer, please try again. If this problem persists, please contact us.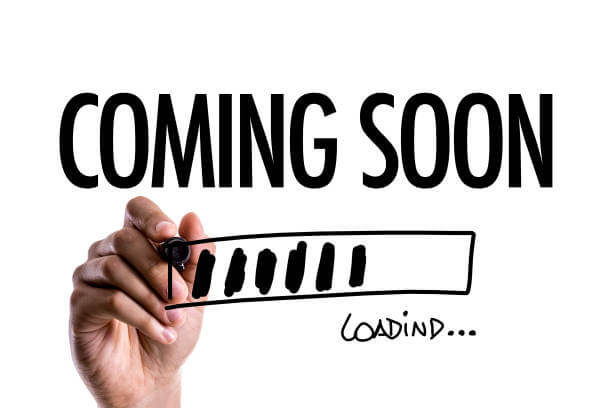 Circa 1941 Scrapbook – Large American League Baseball Autograph Collection
Go Back
$900.00
Circa 1941 Scrapbook – Large American League Baseball Autograph Collection
Out of stock
Description
An intense labor of love this project was. It's a baseball scrapbook (7-1/4" x 9-3/4"), compiled, we must imagine, by a young fan. Faintly on the cover, we detect the handwritten notation "1940, 1941, 1942," and a cursory perusal confirms that it is oriented toward the American League of that era.
Basically, it's composed in two parts. In the first of these, and typical for this sort of heirloom, the pages are replete with newspaper and magazine photo clippings (some of which are loose or even detached). As well, we see a sampling of standardized cards from the period – Batter Ups, Goudey and National Chicle premiums…even a couple beautiful Dixie Lid premiums. In all, there are probably a couple hundred of these images, and about 50 of them were contemporaneously autographed. Nearly all were signed in fountain pen. All are cleanly legible to average "8-9" in quality. Naturally, some of them are not optimally contrasting due to darker background hues. There is some duplication, and the volume's pages are organized by team.
The second section appears at the back of the volume. It's composed of two detached pages which are simply bulging with player autographs from the period (without the benefit of images). They are not oriented precisely by "rank-and-file," but somewhat randomly. Again, these are cleanly legible, and we will itemize their identities separately. For the reader's facility, we itemize these autographs alphabetically (ignoring duplication), to detail:
Part One: Pete Appleton, Luke Appling (clubhouse), Del Baker, Lou Boudreau, Tommy Bridges, Bruce Campbell, Harlond Clift, Babe Dahlgren, Bill Dietrich, Joe Dobson, Bobby Doerr, Harry Eisenstat, Bob Feller, Denny Galehouse, Johnny Gorsica, Mel Harder, Jackie Hayes, Jeff Heath, Tommy Henrich, Oral Hildebrand, Fred Hutchinson, Lefty Judd, Ken Keltner, Ted Lyons, Ray Mack, Barney McCosky, Al Milnar, Mike Naymick, Hal Newhouser, Skeeter Newsome, Marv Owen, Roger Peckinpaugh, Rusty Peters, Frank Pytlak, Johnny Rigney, Phil Rizzuto, Red Rolfe, Red Ruffing, George Selkirk, Al Smith, Eddie Smith, Johnny Sturm, Birdie Tebbetts, Hal Trosky, Ossie Vitt, Roy Weatherly, Skeeter Webb and Bill Zuber.
Part Two: Nate Andrews, Pete Appleton, Luke Appling (clubhouse), Johnny Bassler, Beau Bell, Al Benton, Clint Brown, Bill Butland, Paul Campbell, Soup [Clarence] Campbell, Bill Conroy, Frank Croucher, Emerson Dickman, Bill Dietrich, Joe Dobson, Cal Dorsett, Harry Eisenstat, Bobby Estalella, Pete Fox, Joe Grace, Sam Hale, Mel Harder, Ned Harris, Jackie Hayes, Jeff Heath, Hank Helf, Joe Heving, Murray [Red] Howell, Tex Hughson, Johnny Humphries, Earl Johnson, Oscar [Lefty] Judd, Ken Jungels, Bob Kennedy, Jack Kramer, Chet Laabs, Tony Lupien, Ted Lyons, Oscar Melillo, Pat Mullin, Bob Muncrief, Skeeter Newsome, Johnny Peacock, Steve Peek, Boyd Perry, Russ Peters, Frank Pytlak, Rip Radcliff, Woody Rich, Johnny Rigney, Larry Rosenthal, Mike Ryba, Luke Sewell, Ken Silvestri, Al Smith, Eddie Smith, Stan Spence, Tuck Stainback, Charley Stanceu, Alan Strange, John Sturm, George Susce, Bud Thomas, Mike Tresh, Hal Trosky, Tom Turner, Roy Weatherly, Skeeter Webb, Ed Weiland, Earl Whitehill (tough autograph), Taffy Wright and Bill Zuber.
1941,American League,Baseball,Card,Magazine,Photo,Signed  Al Benton,Al Milnar,Al Smith,Alan Strange,Barney McCosky,Beau Bell,Bill Butland,Bill Conroy,Bill Dietrich,Bill Zuber,Birdie Tebbetts,Bob Feller,Bob Kennedy,Bob Muncrief,Bobby Doerr,Bobby Estalella,Bruce Campbell,Bud Thomas,Charley Stanceu,Chet Laabs,Clin
Auction End: 21-Feb-09  Post Views: 9475
900  Price; $0.00 – $0.00
Scroll To Top